Landscaping &
Lawn Care Services
Click on any of the yellow service links below to learn more
Decorative Stone
Edging 
Mulching & Ground Cover
Power Washing
Screened Top Soil
Weeding
We believe in organic lawn care!
Organic lawn care means that we don't use any pesticides. Instead we use organic techniques including aerating, overseeding and using a mulch compost!
We believe that healthy soil = healthy grass. Stronger roots will provide less room for weeds to grow in. In addition to not polluting the environment you should also experience less dying grass when using organic methods.
Landscape Design & Installation
Perhaps you know exactly how you want your landscaping to look or maybe you need suggestions or ideas that will work best for your environment. Whether you know exactly what you want or need some assistance deciding we are here to help design and create the backyard of your dreams!
We can can develop a design that fits your desires and your budget! We use high quality materials and the plants we select are from the areas finest nurseries. We can build you a beautiful water garden or pond to complete your design!
We have a simple 3 step process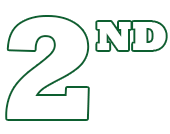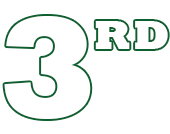 We meet with you to determine your budget your needs and your wants.
We take a photograph of the area you wish to landscape and using design software we include the elements you requested to give you a visual of how the landscaping will appear when completed 
Once the design is approved we begin construction to make your desires become a reality
Allow us to create an oasis you can escape to in your very own backyard by allowing us to design and create a durable and appealing patio or sidewalk.
We can create a custom design based on your needs using[themify_col 
brick
patio stone
flagstone 
pavers
Get into gardening!
We can help you design and prepare your garden for the season.
Tilling
Raised Beds
Compost Setup
Rainwater Collection

Our state of the art equipment assists us in providing high quality lawn and shrub maintenence
Groundskeeping
Hedge Trimming
Shrub & Tree Maintenance 
Lawn Mowing Services

Prepare your grounds for the changing seasons!
Leaf Cleanup
Trimming
Weeding
Mulching

Prepare your grounds for the changing seasons!
Aerating
Lawn Improvement
Sod installment & Removal

Need some work done around the house? We can meet more than just your landscaping needs!
Fence Repair
Painting
Power Washing
Gutter Cleaning 
…….. and more!

About Davies Lawn & Garden
OUR STORY
Ted, and David Davies, A Father and Son team started out mowing lawns in the area to now providing a full range of excellent services featured on our website.
We work hard to improve our skills every season to provide the best service we can for our clients.
For those considering us for their next project, we thank you, and look forward to making another great experience all the way around.
We are grateful to have had the success we have had, and for all the friends, and clients we have made along the way.
We are thankful to all who have worked with us over the years in building our company.
For the hard work, and good times, we couldn't do what we do without great people, and we thank you all.
Our Service Area
Lawn care service available in yellow Gettysburg service area shown below. Additional services are available in the red service areas below.